We're pleased to announce our newest feature: custom queries. Working with one of our Data Scientists, you can define a custom layout for some DevResults information in Excel. We'll write the query and save it directly in your site, and you can run it whenever you need it. Here's what you need to know about the feature.
1 Why Would I Need It?
Sometimes, you need to see info in DevResults exported in a certain way for a particular workflow or review process that's specific to your organization. This might be something for a financial or program audit; a review of which activities in which sectors work in which geographies; or a review of which activities report on all indicators organized by tag. We've always provided custom queries upon request, but previously you were dependent on us to run them for you. Now you can define them once and run them as often as you need!
2 Who Can See It?
We've added a new role to permissions: Custom Queries. Saved custom queries will be accessible by any user who belongs to a group that has View or View & Edit access for the Custom Queries permissions category. By default, we're granting this to all Owners groups in all sites, but you can add it to any group. (And if you need a refresher on how to change permissions, here's how.)
Broadly, this grants permission to every custom query in your site to anyone with the permission. However, we've also given you the option to select only some of those groups for specific individual queries. Owners will always see all queries, but you could hide some custom queries from Managers while showing them others. See our new help page on administering custom queries for full details on how to select certain groups for individual queries.
3 How Do I Find It?
From the main navigation menu, go to Administration. Custom Queries will be one of the last entries in this menu: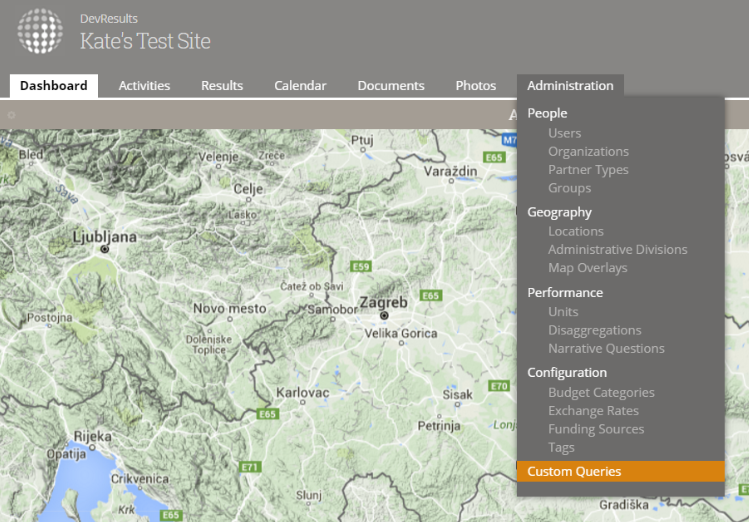 4 How Do I Use It to Run/View Custom Queries?
From the list of custom queries, you can click the Download button next to the query you need to immediately download an Excel file of the query's output.

Not sure if it's the query you want? You can also click the View button to see a preview of its results before downloading it in Excel.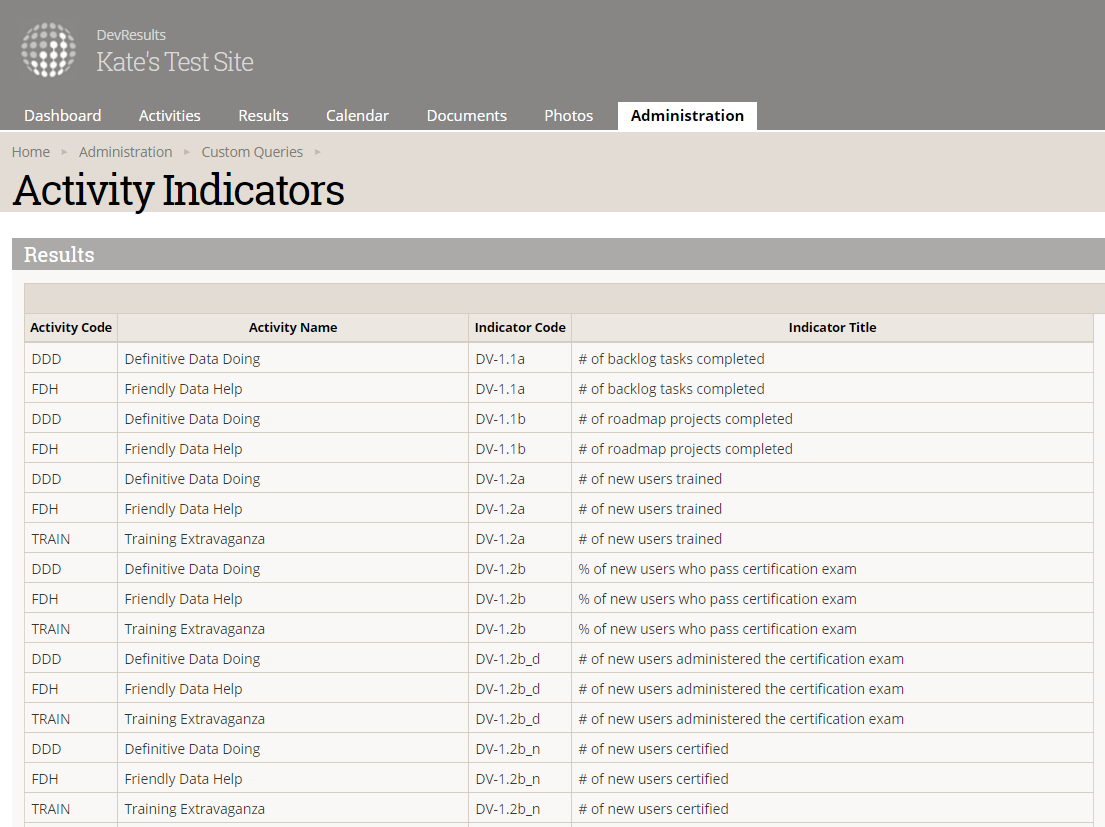 For more information on these steps, check out this help page.
5 How Do I Request a Custom Query?
It's pretty simple. You'll need to provide us with a sample in Excel of how you want the export to look and where in the site this information comes from. One of our data scientists will work with you to get the query written and added to your site. For complete details on the steps you need to follow, check out the instructions available here.
What if I already have custom queries and I don't see them in my site?
We're migrating all of the existing queries we've created and run manually into this new section of the site. If you've already been having us run custom queries and you don't see that query in your site, please email us with your site and query information and we'll make sure your queries are migrated!
Please email us if you have any questions or feedback on this new feature!