To Do: Celebrate.
Due Date: Now.
Details: Advanced notifications settings are here.


DevResults site owners and administrators can now choose:
What actions in each site trigger a notification,
Which users receive notifications, and
The frequency with which they receive these notifications.
How do I use this?
As a site administrator, you can now select what actions in your DevResults site warrant in-app or email notifications, including overdue checklist items, new items in an Activity Reporting Period discussion tab, or system-wide announcements. Once you've selected a notification type, you can select groups of people to notify and, in some cases, how frequently these users should receive a notification.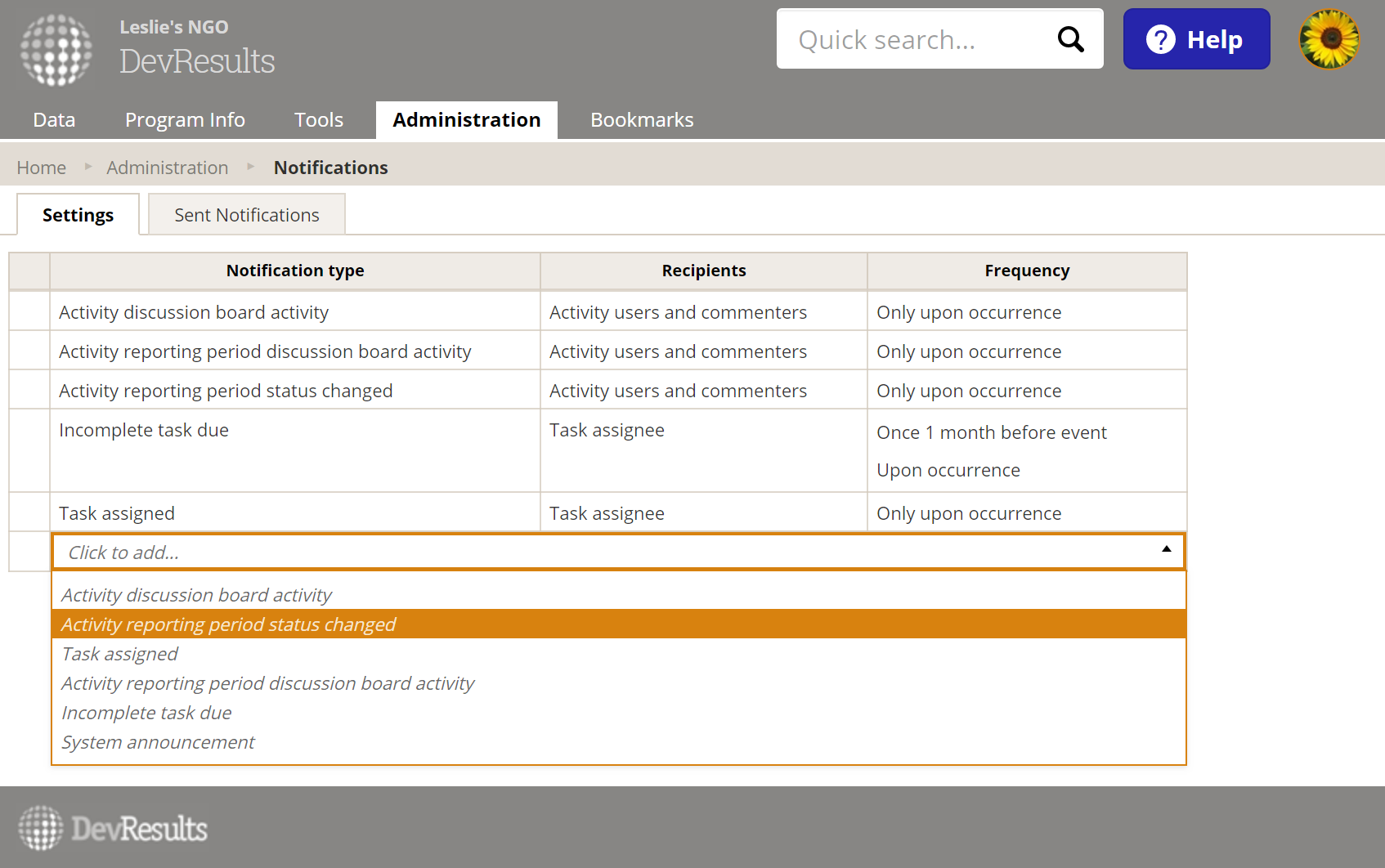 Need to know more about who has received what notifications? We've also added a
Sent Notification
tab for you to better manage and review automatic notifications!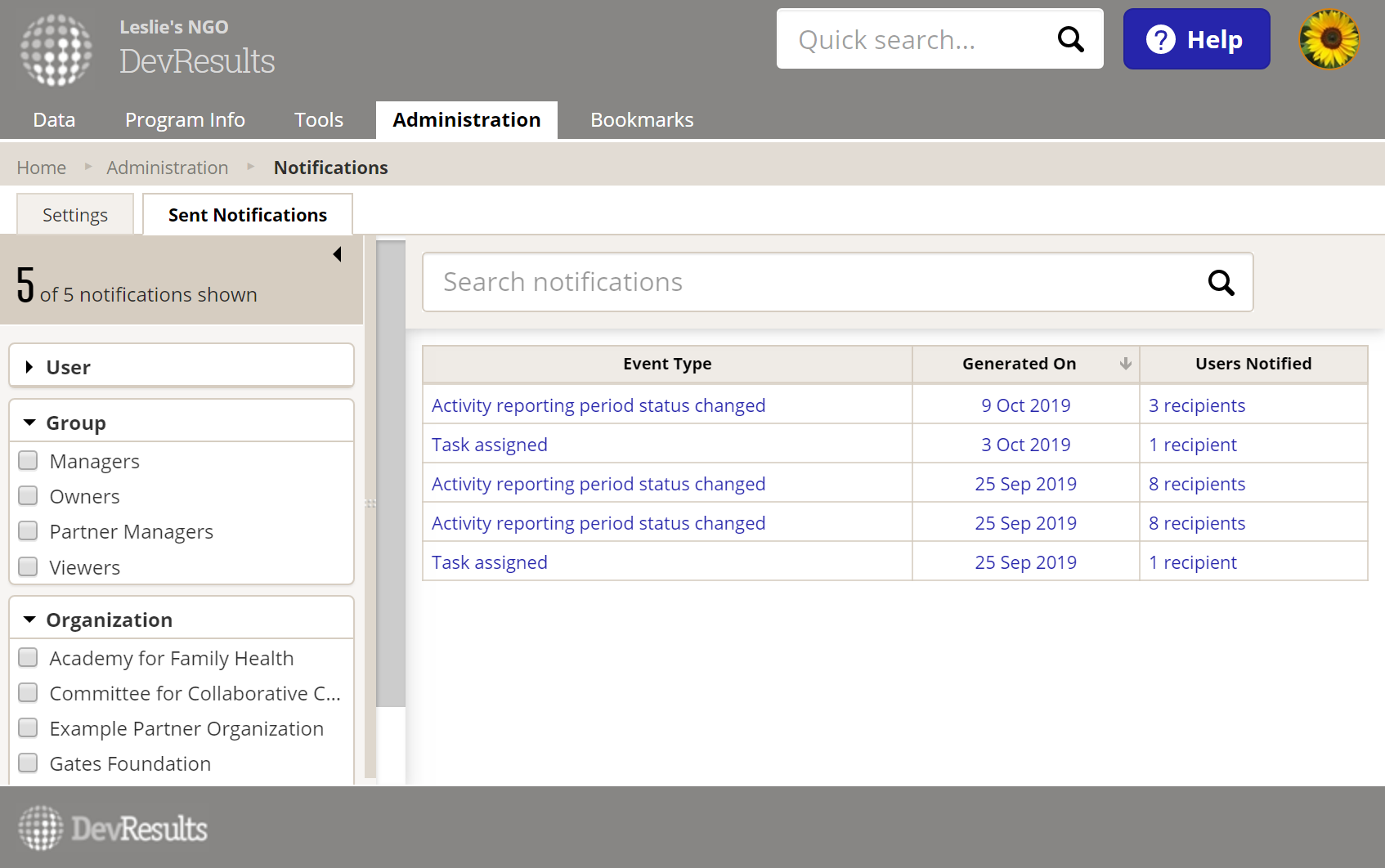 What's next?
We put a lot of thought into making it easy to add additional notification types in the future, so you can expect the list of options to expand in the coming months. If you have suggestions or feedback, please do let us know at help@devresults.com!